Empire Calls is a well known Application Development organization with an expertise in Multi Recharge Service for Mobile, DTH, Datacard as well as API. Few of its services include Single Sim Multi Recharge, Postpaid Mobile and DTH Recharge, Online Multi Recharge, Flat Commission, High Commission along with the bill payment services like Postpaid Bill Payment, Electricity Bill Payment, Insurance Bills, Gas Bills and Money Transfer. The company is named as Online Mobile Recharge API Provider, Multi Recharge Software Provider.
Empire Calls also offers Payout Service to its customers. Payout refers to the predicted financial return, distribution of salary or incentives to the employees, associates and vendors to their respective bank accounts, UPI handles using Empire Calls service or the API.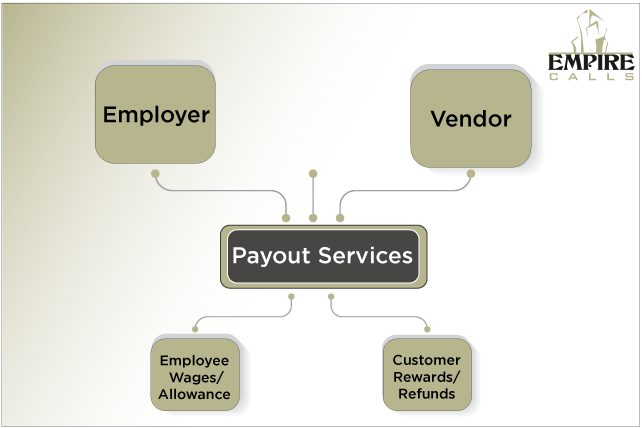 Companies make use of Payout to distribute salary, better rewards or incentives to their employees. They even use of Payout for paying monthly allowance such as food, travel, fuel and many more to their employees' account when the employee is on official trip. While some vendors use payouts to provide recharge and bill payment services too.
Empire Calls Payout service acts a mediator between different companies, vendors and other investors to their respective employees and customers. It also assures financial security to both the depositors and the receivers.
This Payout can be tiresome, but Empire Calls Payout Service provides smooth functioning. It is more of a user friendly service. The accounts are validated soon and then paid accordingly. The user can track and manage funds with single dashboard. The user can pay immediately or even schedule the payment as per his convenience. All the payout can be done using IMPS, NEFT or RTGS. It is beneficial to many industries that are into online services such as e-commerce, digital gaming and financial services as well.
Empire Calls Payout service can be considered as a single finance management system under one roof where the financial process between employers, vendors to employees or the customers is managed properly with no obstacles.